The Ceremony Rooms
Winterbourne Suite Evelyn Room
Room capacity: 15 Room capacity: 20
Seated capacity: 15 Seated capacity: 12 to 15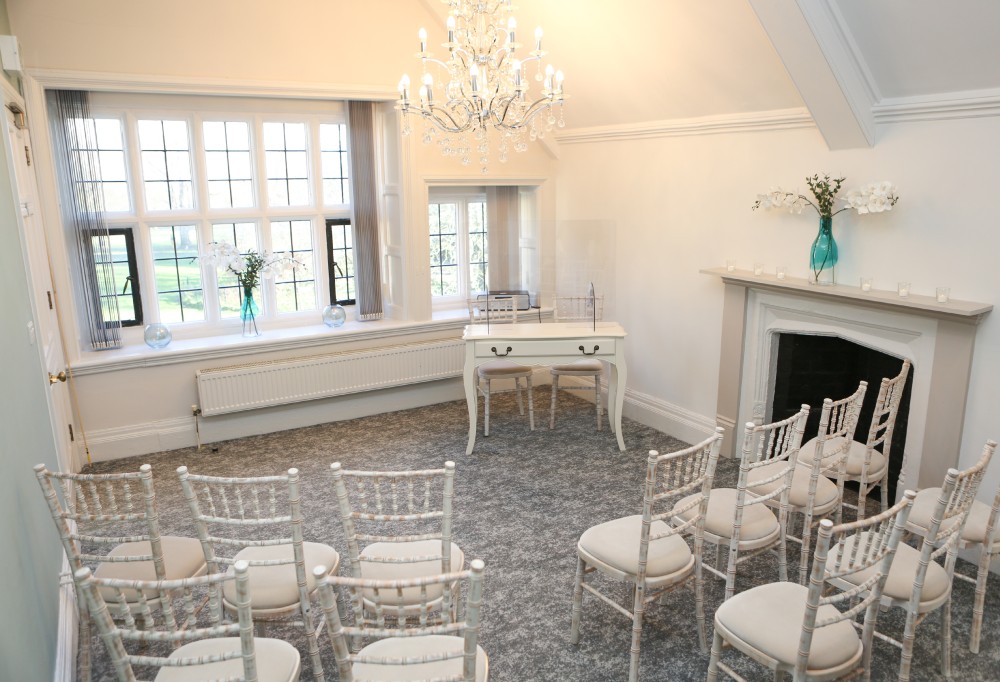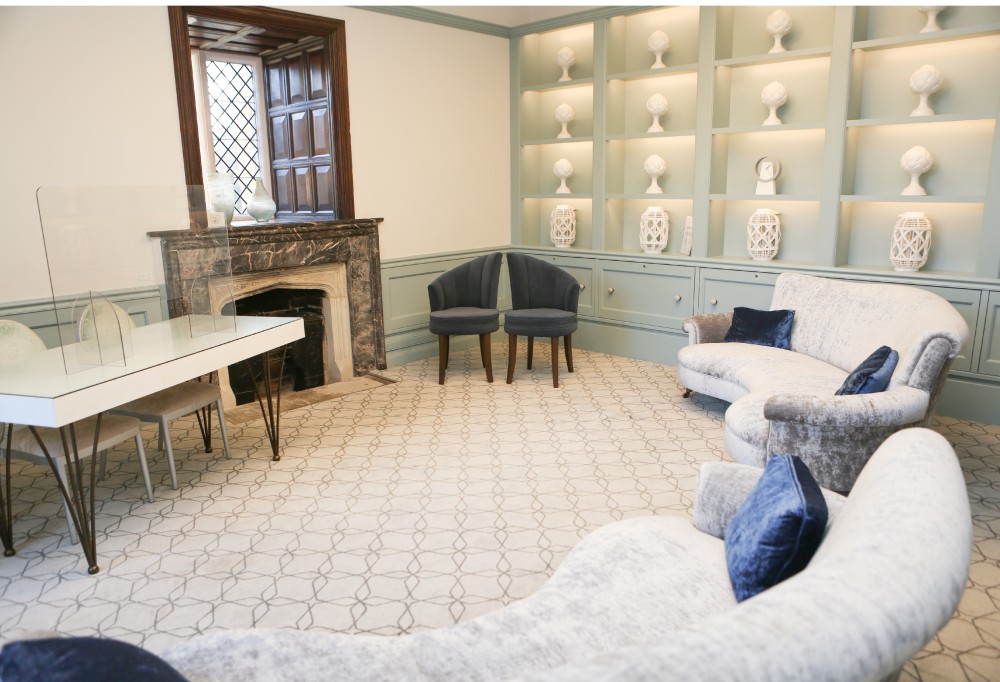 Newton Room Ainsworth Room
Room Capacity:60 Room Capacity:60
Seated Capacity:60 Seated Capacity:60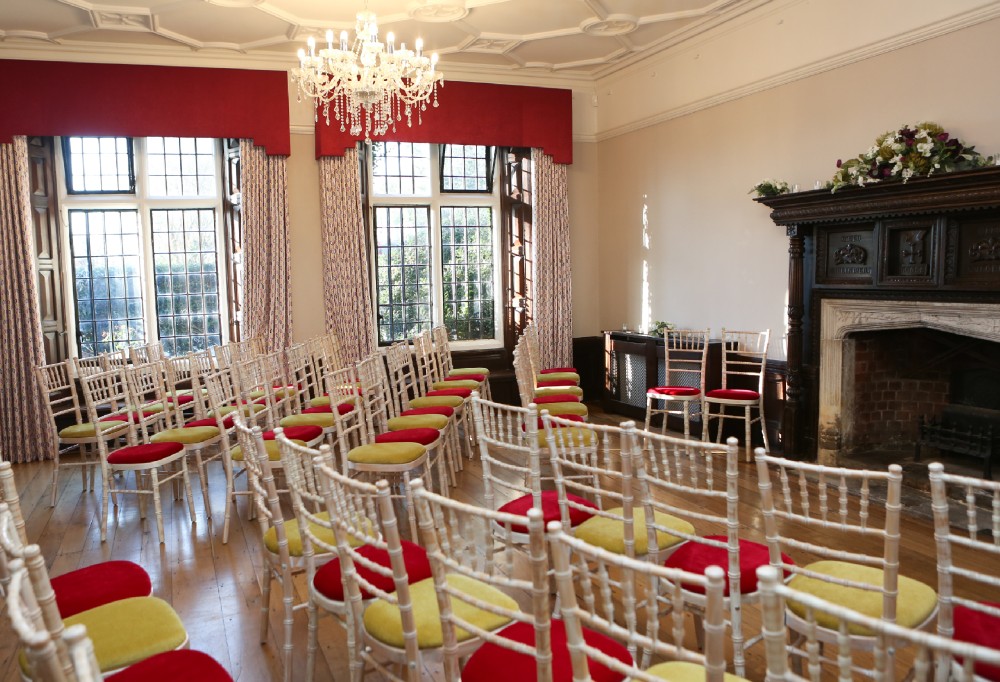 All ceremony rooms except the Winterbourne Suite are located on the ground floor and are fully accessible.
Room capacities include everyone except the Registrars. This includes the couple, all children and babies, photographer, videographers, musicians and singers. Room capacities are set as per Health&Safety and fire evacuation regulations and cannot be exceeded.
Accessibility at Southover Grange
The Evelyn Room, Newton Room and Ainsworth Room are all on the ground floor and fully accessible.
The Winterbourne Suite is the only ceremony room located on the first floor, accessed via a wooden staircase. As a listed building, Southover Grange does not have a lift. If you have a ceremony booked in the Winterbourne Suite and yourself or any of your guests have accessibility requirements please contact the Ceremonies Hub as soon as possible on 0345 60 80 198.
Once your ceremony has ended you will exit Southover Grange via the back door onto the terrace in Southover Grange Gardens.
There is no ramp access from the terrace to the gardens, users of wheelchairs and prams may need to exit the building via the front entrance of Southover Grange and access the gardens via the public gates.
Parking at Southover Grange
Southover Grange does not have any designated parking. Paid parking is available on the streets surrounding the Grange, in the school car park opposite or at Lewes train station. Lewes train station is a level 10-minute walk from Southover Grange.
Southover Grange Gardens
Southover Grange gardens are public gardens owned and managed by Lewes District Council and not by us.
The gardens are available for you to use for those all important post-ceremony photos. As a public garden please be aware that others may also be using the space.
Bye-laws set by Lewes District Council do not permit dogs (excluding assistance dogs), the consumption of alcohol, or the throwing of confetti in the gardens. Not adhering to these bye-laws may incur a fine.
Public toilets are available in the gardens.
Please use the gates, located in the corners of the gardens to access the roads.
If you have any questions regarding the use of the gardens, please contact Lewes District Council. Contact us - Lewes and Eastbourne Councils (lewes-eastbourne.gov.uk)
Ceremonies at Southover Grange > On the Day > Personalising Your Day > The Ceremony